If you could capture a moment and put it on a vile, so you could drink a little of it whenever you want to feel the old sensations; wouldn't you like it? You wedding album is that vile of magic. That is why it is so important that you get the best always.It is no doubt that the field of photography has come a long way. Today there are thousands of websites, competitions and individuals devoted for the world of photography. This has helped it to progress in terms of both technically and creatively. If you're to have your wedding, there's no doubt that you are quite considerate about your wedding photos; and this is to help you out for your research process.Here are 5 popular wedding photography themes!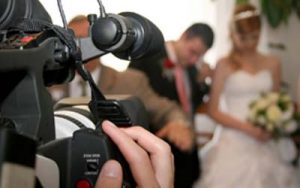 Documentary
The photos that are shot under this category look like as if they were being captured to candid moments and people. Typically, if you are to have a lot of people in your wedding, rather than having pictures with them, standing still, in a very boring way, you'd want them to look alive. That is the purpose of this style; capture momentarily essence.
Artistic
If you grew up trying to look at everything in a rather artistic and different way, this just might work for you. All the artistic wedding photos break almost all the traditions rules in conventional wedding photography in Wollongong bringing amazing art pieces in the end. It is a great opportunity for you to throw in your creative ideas and try to tailor it to the occasion. Eventually, each and every will deviate from one another in the most eye-catching way.
Classic
Are you a fan of old movies, or maybe vintage camerawork? If so, this is for you. The art of classic photography requires more than the professional equipment of the South Coast wedding photographers. You will have the opportunity to recreate your parents wedding photographs, and maybe start a family tradition. In the end of the day, old is gold and it applies to the field of photography as well.
Dramatic
The lighting plays the most important in this category. It's about creating and altering the lights according your needs. Dramatic wedding photography is a great way to capture moments in your wedding if you have a thing for lights. Low-light conditions will never be a problem if you wanted your photographer to follow this method.
Everything-together
If you are more of a fruit-salad person in terms of assembling your wedding album, combining all the above 4 will be a different idea. It will allow you to create a collection of photographs with different vibes, colors, and even moments. In the end of the day, you should always listen to your photographer before choosing anything. People hate leaving vivid weddings. If your guests feel that way, you could be in quite a pickle. But making sure that your photos have captured it all, you will never have to walk.