You have to spend a lot of money on your wedding, decorations, florist, dinner, food, music and so on. But, your wedding would be incomplete if you do not hire a photographer as the wedding photos can capture all the best moments of your big day. If you think that you have to big bucks on hiring a photographer, then you should think twice. There are some tricky ways to hire a photographer at cheap cost.
Try a new one – You can hire a not-so-famous but skilled wedding photographer present in your locality, so that you have to pay less money. The truth is that very famous photographers will charge more money from you. It is a fact that a comparatively less famous photographer will charge reasonable rate. Before hiring the new photographer, you should have a look at her or his portfolio to know his quality of work.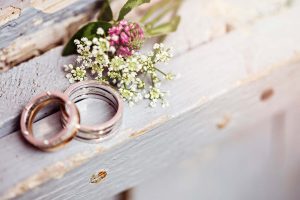 Contact a Studio – You can shop around for a studio and know about the different styles of wedding photography out there. After that, you can book one of the studio's associate photographer and not the lead photographer.  You can get a quality work from the studio in an affordable price from an associate photographer.
Compare Price – You must compare prices of different photographers. Yes, a photographer may charge less money from you. But, the same photographer can charge more money for doing things, such as frames, reprints and albums. So, that's why you must talk to some photographers and know that how much price you have to pay. Then, you must jot down all the prices of the photographers. After that you can determine that which photographer is suitable for you.
Hire a student photographer – You can hire a student photographer to click photos on your wedding day. You must contact your local college to get a student photographer for your wedding purpose. The college's head of the photography department can recommend you some names of the talented student photographers.  So, you just have to take their interview and go through their portfolios properly. After that, just choose the one, who is right for the job.
Ask others – You can ask your friends, relatives, colleagues and neighbours before hiring a photographer. They can give you good suggestions in this matter. You must take all the names of the photographers along with their contact details and address of the offices. You can ask for some discounts from a photographer.
Search online – You can check online that whether any cheap photographer is present in your locality or not. You may get some websites of reputed photographers, who will charge reasonable money from you.