You must plan your wedding beforehand. Estimate your budget for your wedding day, so that you don't have to face problems at the end.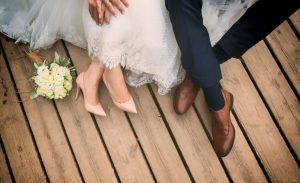 Choose a wedding venue – A wedding venue is needed for the wedding day. Select a wedding venue that is clean, spacious and not very far away from home. Don't think that an expensive venue would be good for your big day. Book the venue before 2-3 months of your marriage date. Yes, the venue can be expensive a bit. However, you can lower the cost to some extent if you get married on any weekday and not on Saturday. If you can get a venue outside the outskirts of the city, then you have to pay less money for booking it. Apart from all the arrangements of your wedding day, you must also search for wedding photographers in RI. A wedding photographer will capture all the best moments in numerous photos.
Right now, wedding videography is in thing. Only a wedding videographer can record all the sound, lightning, all the moments and so on from the beginning till the end. You can hire a person, who has recently started to do wedding videography as he will charge less money for their job. Browse this website if you are looking for wedding videography.
Prepare the menu list – Food is essential for a wedding ceremony. Make the food items that are liked by your invitees. Catering can cost more money. So, you can prepare the tasty delicacies on your own. Yes, you cannot make all the dishes. You can seek help from your close friends, some of your family members and so on for cooking. In this way, you can save more money. If you do not want to prepare your own dish, then you can serve heavy appetizers to your guests rather than a sit-down meal. You can also search for a venue, where you can bring your own beer, desserts, snacks, beer, wine and others for the guests.
 Music – Without music your wedding ceremony will be dull. A DJ will charge more money. But, you can ask any of your friends or a family member to sing in your wedding ceremony. Moreover, you can hire a student musician for adding music to your wedding ceremony.
Flowers – Flowers are needed in a wedding ceremony. You will not get all types of flowers in every season for your wedding. You can take the assistance of a professional florist if you want. You can use the flowers of your wedding day for your reception too.