Do not keep all the memories, good moments of your wedding day in your mind only. Capture each and every moment of your destination wedding in the form of photographs, so that afterwards you can tell the tale of your wedding day to others properly.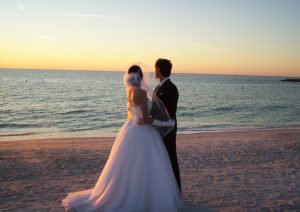 A destination photographer plays a vital role – You cannot choose anybody for clicking the photos of your destination wedding. A Playa Del Carmen destination wedding photographers has to work hard to take the perfect photos of your special day. Undoubtedly, the hired person have to take excellent pictures, but he must also keep in mind the transportation fare and it is his duty to keep all his equipment and devices in a safe way.
Many couples like the idea of tropical gateways. Beaches become the spot for taking photographs. Some photographers cannot take good pictures. So, that's why you must hire a professional photographer only. Only a professional knows the art of wedding photography. Experienced and skilled photographers have the much needed equipment and tools to deal with any difficult situation, which can create problems while taking pictures.
Distinct locations must be selected to take photographs – Never give one pose in many photos. Along with distinct poses, distinct locations are equally important. Choose the beach at the first day of your photo session, then take photos when the sun is setting and in other ways. One photograph should vary from another one and this variation will show the fine quality of all the photos. Only the right lens can capture great moments in the photos even if the weather is not pleasant.
Experienced photographers can capture every magical moment of your destination wedding – An experienced photographer knows well how to capture the smiling faces of your guests, the bond of love that you share with your wife or husband, the glances of everyone and so on. When you are planning your marriage overseas, hire a person who can take magnificent pictures in any situation. Sometimes, in a big fat wedding, one destination photographer cannot manage to grab each moment in the photos. That's why he ought to take some other photographers with him. Ask for suggestions from others and then select a destination photographer.
Photographs – When the flowers of your destination wedding will become dry, music will stop and the guests will go, you may feel sad. But the best magical moments of your special day are already captured in a perfect way, which tells the story of your special day, the people who visited your wedding and gave blessings. Such pictures are often shown to grandchildren and other relatives.